Leading tens of millions of people into wormholes of wonder.
Kevin weaves together science, technology, psychology, philosophy and history to explain the complexities of the human experience in mind-feeding videos that have been watched over half a billion times.
Kevin hosts and produces Vsauce2, part of the most popular education network on YouTube. Vsauce's videos have been viewed over 2 billion times and won both the 2016 Webby for Best Science & Education Channel and the People's Choice award three years in a row.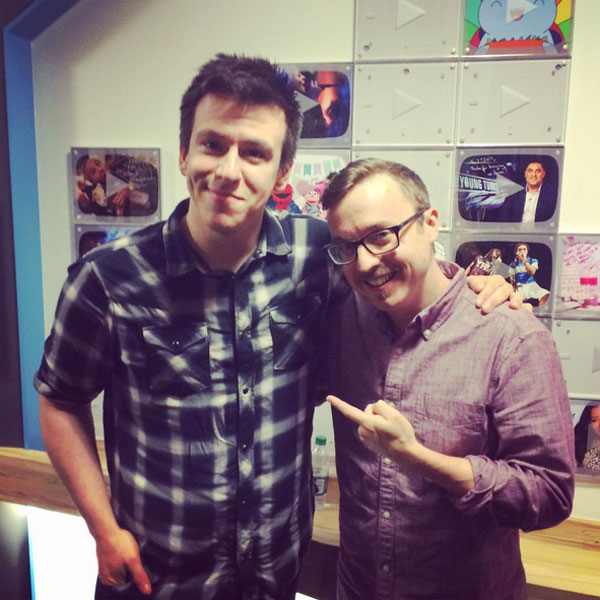 Kevin has helped some of the most influential brands and organizations in the world craft in-depth, evergreen content that leaves a powerful impression on viewers. From tech powerhouses like Google and Sony to culture-defining institutions like Sesame Street and National Geographic, Kevin harnesses humanity's collective knowledge and distills it into wildly entertaining and attention-clutching videos.
Kevin's Human Series is a deep dive into the past, present and future of us. Absorbing knowledge from every scientific discipline, the social sciences, and the humanities, the videos take the viewer on a memorable mental and emotional journey. Explaining things you never knew, things you never knew you needed to know, and articulating what you've always known deep down. And it's changing lives…
Bekjan Z
every time i watch vsauce videos i feel like i learnt something from field of science, witnessed an art, listened to a music composition and most importantly felt something emotionally all at the same time… wierd, confusing, exciting, scared… to say my brain exploded is to say nothing
PanosGTL
I felt awake and alive…until the video was over…I wish i could forget, and watch it again
richard schrand
As a music education major I love seeing videos that tell the importance of music. This is one of the videos that I will show to my students.
Super_Ponton
From the Vsauce channels i like Kevin's the most. His videos are mature and interesting, and I like the way he explains stuff.
Lamborbiker
Goddamn kevin, watching your videos is like traveling through dimensions, the atmosphere they create is phenomenal.
Connor Senko
your narrating is astonishingly beautiful.
Jose Pedro de Souza
One of the best videos i've watched this year, goosebumps through the whole thing. Nice work Vsauce2.